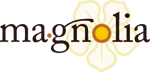 On their blog the folks behind the social bookmarking service Ma.gnolia have announced, that the site will be ad-free until October.
---
Everyone will get to enjoy Ma.gnolia as it was designed to be seen, and when the ads come back to help pay the bills, we'll also have our long-promised subscription service available, which, among other things, will turn ads off for subscribers.
I can't wait to see what these other features will be and how much the price for such a subscription will be. I really hope that they won't be more expensive than Flickr. Something in the range of 15-20USD per year would be nice depending on what the extra features will be.
Just the ad-removal alone won't probably convince anyone to pay for the service since ad-blockers seem to do a great job of solving this problem on the client-/proxy-side. So let's start speculating:
My guess would be, that the API for prosumers will be extended and that they will perhaps extend the caching aspect of the site.
But until this secret is lifted, I really like the idea of giving people soem ad-free time before such a major change :D