Thanks to Netconomy, some friends and I had a lovely trip to Linz last Friday for ScriptConf, a one-day JavaScript conference. The event started at 1pm, which was extremely convenient for us as we could use the morning - and the beautiful weather then - to drive north from Graz, grab a quick lunch and be there just in time for the talks to begin! Definitely a nice advantage if you're living in driving distance! But never rely on that as I learnt the hard way 2 years ago 😉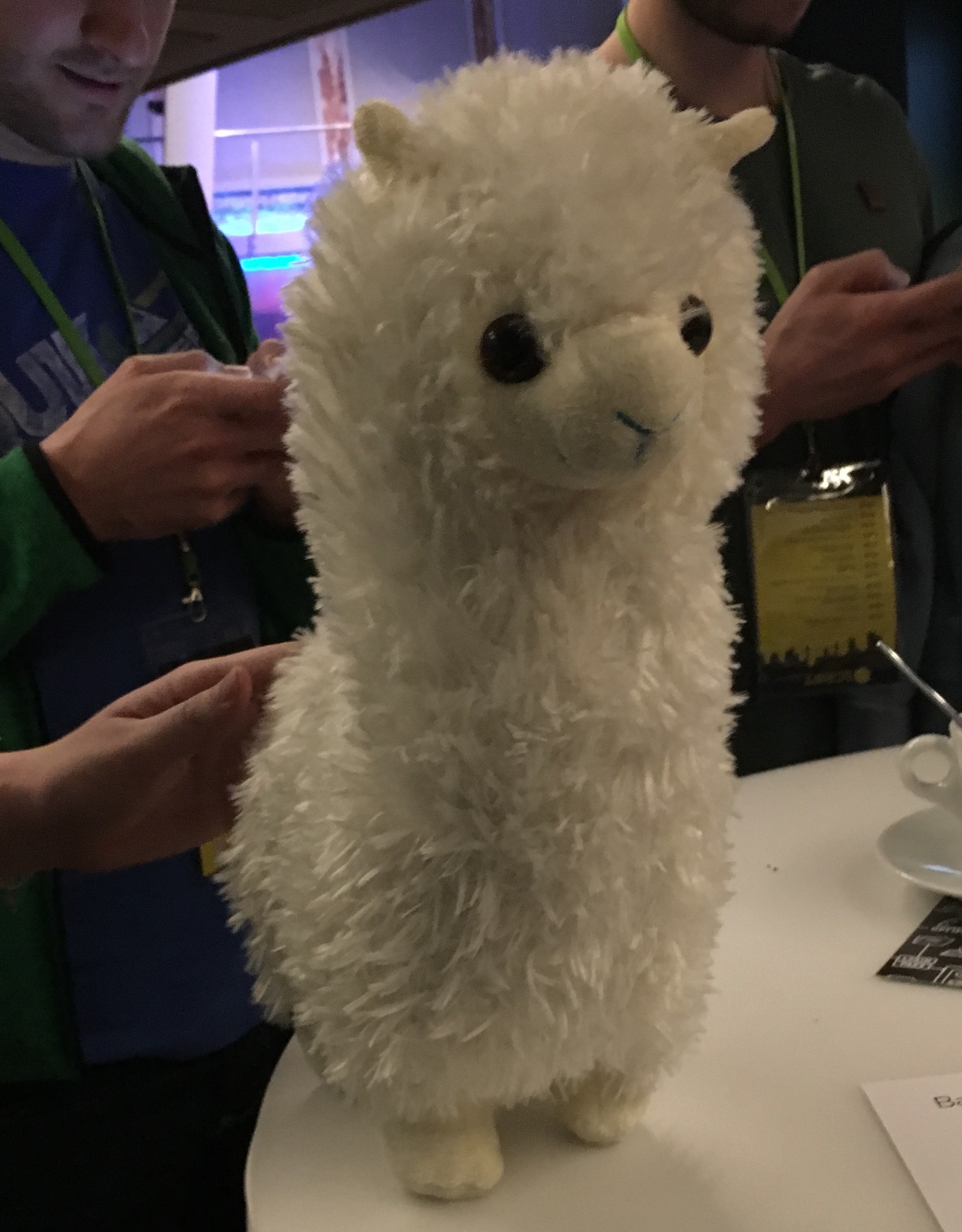 Anyway, back to ScriptConf! This was the first conference organized by this crew but you wouldn't have noticed it. The schedule was near-perfect, the venue excellent, the catering great; in short: The organization was top-notch! Perhaps the only aspect I didn't like (but that's a matter of opinion) was the session length of 40 - 50 minutes. Personally, I prefer 20 - 30 minute-slots but that's just me 😊
Usersnap, one of the sponsors, had also a beautiful plush alpaca everyone made selfies with in order to get a chance to win an iPad … or simply because it was so cute! Sadly, it didn't want to accompany us back to Graz 😞
Now with all the meta out of the way, let's get to the main attraction: The talks:
The moment the talks make their way online, don't do cherry-picking. Just watch them all 😉
This amazing day ended with a nice little party were everyone got one last chance to relax, talk to some of the speakers and collect stickers (Big thanks to Raquel for the custom NPM stickers ❤️) before heading home. As with everything else, even this final schedule-entry was perfectly organized.