Last year I wrote a little blog post with some statistics about what book's I've read of the course of the preceding 12 months. I still like statistics and so here comes the 2017-edition 😁
I've read 27 books (including one audio book and one graphical novel) with an average length of 275.56 pages (I used the page-count of the print edition for the audio book). Non-fiction still dominates my reading-list (46%) and does even more so than last year (30.8%). That being said, some of these were even non-technical books. I was especially pleasantly surprised by The Checklist Manifesto which was probably my favourite non-fictional book of 2017.
As for fictional literature, 9 books were sci-fi. The Three-Body Problem was the most interesting followed closely by The long way to a small, angry planet.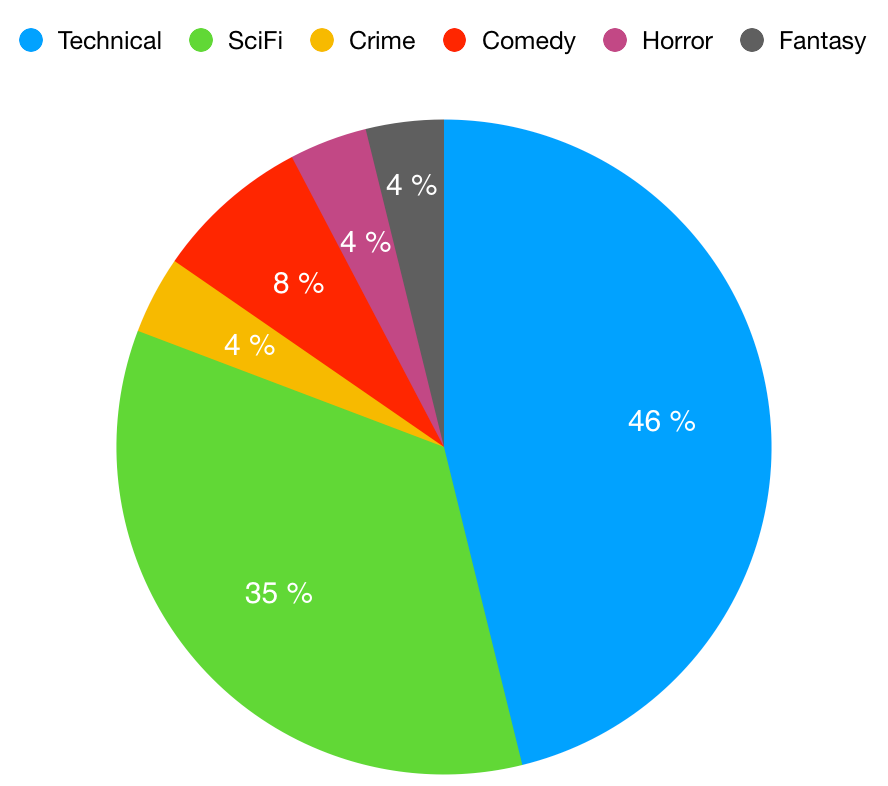 Looking at distribution platforms, I got most of 2017's books through Amazon Kindle (46%) but PDFs coming directly from the publishers or authors still take up a significant portion (42%). I've also started listening to audio books through Audible. As I got a gift-subscription for 12 months for Christmas, I'm pretty sure next year's stats will look quite different in this area.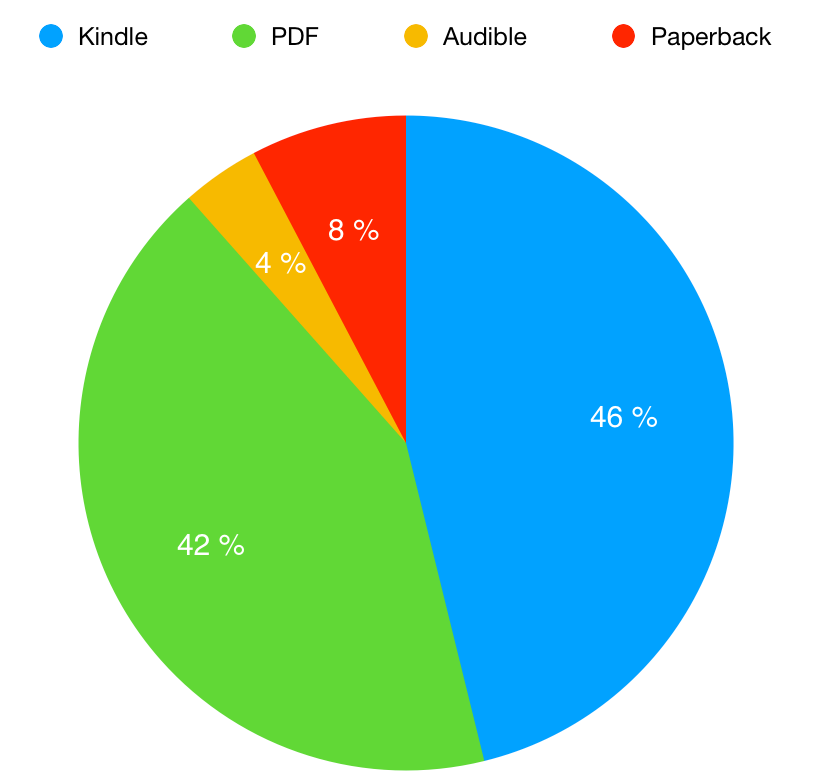 I might also read more comics or graphical novels in 2018. Quite a few entries on the Goodreads choice award 2017-list look extremely interesting and I've already added Marissa Meyer's and Douglas Holgate's Wires and Nerves to my to-read list.
In general and to my surprise I got quite a lot of reading done of the course of the last 12 months. Due to some health issues I would have expected not to even come close to my reading-goal (20 books) but actually managed to surpass it with ease (27 books)! Originally, I wanted to raise the challenge to 25 books for 2018 but found a compromise with my girlfriend at 23 😉
Well, on to another year full of awesome books and interesting stories! Do you also have a reading challenge? If so, what's your goal for 2018? Please let me know in the comments below!