Every time someone at the office mentions "Captain Obvious", it opens a huge time sink-hole for me thanks to this guy: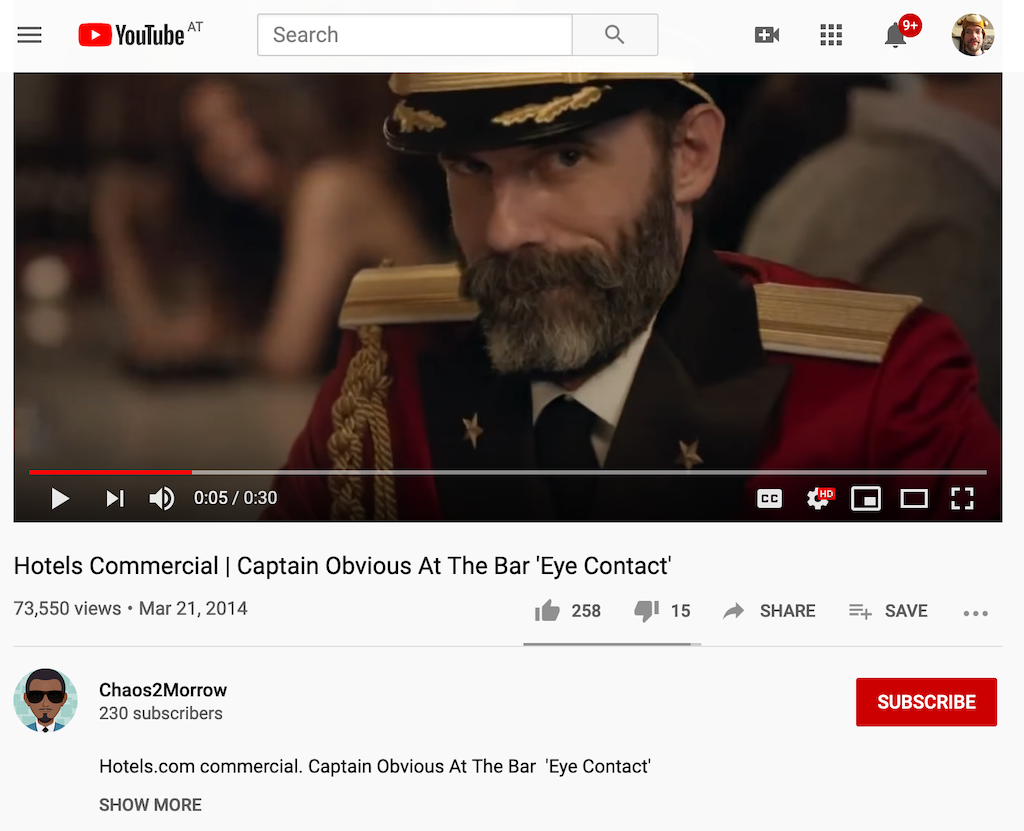 If you live in Canada or the USA you've probably seen him and the marketing campaign by hotels.com built around him on TV. They've been broadcasted since 2014 and even the NYTimes wrote about them back then. I stumbled upon these ads a couple of years ago while being in Montreal, Chicago, or Toronto around the time PyCon US was taking place in Montreal. And I immediate fell in love with the character.
Captain Obvious through all his spots will show you various features of the hotels.com booking platform and add self-evident statements around them. The first spot I saw was this one called "Eye Contact".
Here the Captain thinks a girl at a bar is flirting with him. He picks up his phone and starts booking a hotel room. When the scene concludes it becomes obvious that she was actually flirting with the person next to him. The spot ends by the Captain saying:
Hotels.com: I don't need it right now.
In general, I haven't yet see a "Captain Obvious"-spot that isn't entertaining, something that not even Apple's ads have managed.