I usually only write about fountain pens here but a couple of weeks ago I saw on one of the more recent GCP Grey videos a rollerball pen that looked really nice, simple, and had an awesome click-sounds. After a bit of research I learnt it's called the Mark One by Studio Neat in Austin, Texas.
After a bit of consideration I decided I wanted it. Sadly, the pen is only shipped from the UK if you're living in Europe and so it took a bit of waiting for it to make it through customs and then arrive in Graz.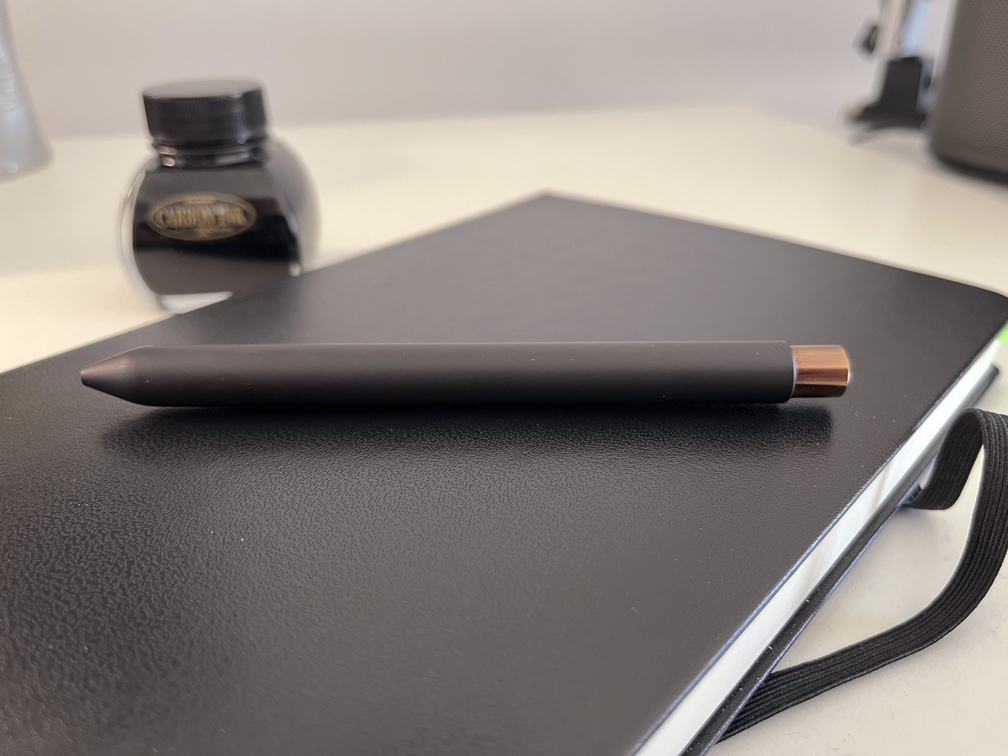 After a week I have to say, that the pen is exactly what I've been looking for in a rollerball pen. It feels great and weighty in my hand and the click-sound and feeling is just great. It doesn't have a clip and is round so it will roll around on your table if you let it, though. What I'm not sure about yet, though, is if I like the Schmidt P8126 refill that comes with the pen. When it writes it's fluid and great, but, sadly, there are quite a few situations where the gel flow isn't great and so results in not uniform line thickness. It might also be that I just hold it slightly wrong then but I'll definitely try to find other gel refills.