Last weekend it was once again time for FOSDEM, so I hopped onto a plane on Friday morning to Brussels to be there. For details about the trip itself please check my travelogue which I plan to extend over the next couple of days with some more information. I still want to write about the main event here simply because it's highly technical in nature 😉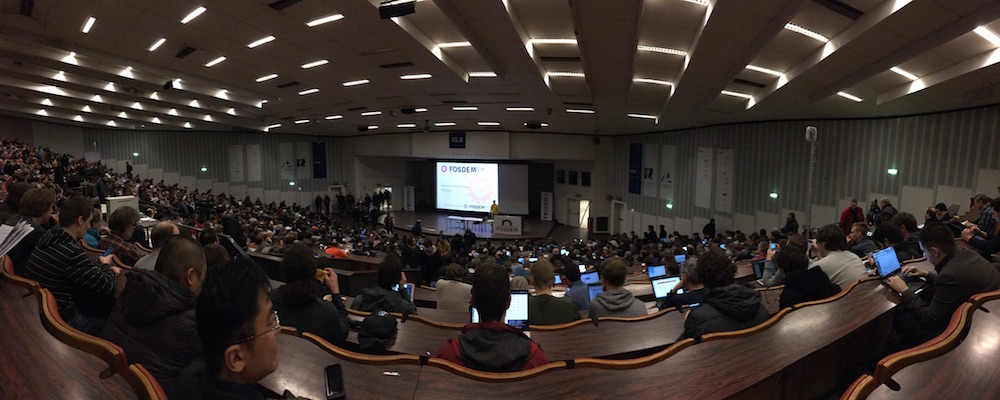 FOSDEM was once again held at the ULB and basically everything apart from the actual talks and tracks was identical to last year's event. So yes, I once again had far too many waffles, although it is debatable whether or not there is such a thing. I also finally managed to make it to the beer event on the evening before the conference. Probably won't miss it again if I can help it.
Among the more than 600 sessions taking place turing the two days it was once again extremely hard to decide where to go. As during last year's FOSDEM I made it into the legal and Go tracks but also visited the lightning talks and Mozilla ones for a short while.
Contrary to last year's post I don't want to focus on all the talks I've seen, though, but simply write a bit about the things I've learnt from them or got me excited 😊
A big THANK YOU to all the organisers and volunteers! It was, once again, amazing and perhaps we can have some nice weather next year 😉